AMI Program for First Time Home Buyers!
Posted by David Lenoir on Tuesday, February 7, 2023 at 9:00 AM
By David Lenoir / February 7, 2023
Comment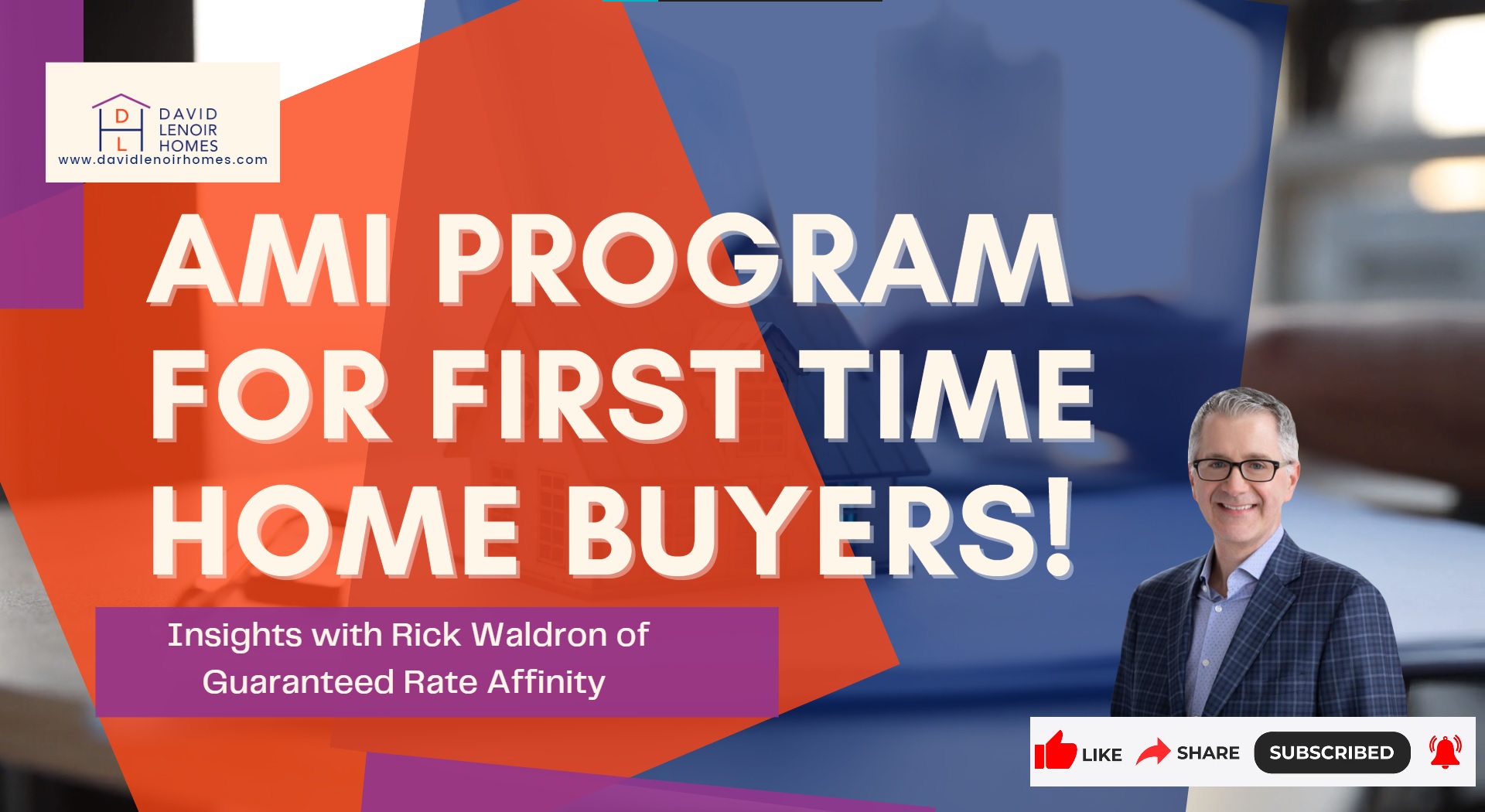 First time home buyers, rates are lower and we have great news for you! The new AMI program can help you get a start.
AMI means Area Median Income. It's for primary residences only. It offers a reduced 30-year fixed rate.
Only one buyer needs to be a first-time home buyer. A first-time home buyer is defined as no ownership in a residential property during the last three years. For example, if you owned a home seven years ago sold it, you'd likely qualify for this program.
You don't necessarily to wait though for that date to come up. You can start looking even if it's just like a few months off from that anniversary date. The rule is that the look back is three years from the day of the purchase of the new home
There are income requirements. Mortgage Loan officers can best inform you about income requirements. They can look up a given property and zip to help determine what the income limit is for a given area. For example, some areas have qualifying income at or below 100-120% given the area.
If you have any questions, please go ahead and put them in the comments section below and we'll get back to you. Please like this video and share with your family and friends take care have a great day
Bottom Line
Speak with a lender today to get you started on the path to homeownership!
For more information, DM me or call 781-856-4350
---
Also, check me out on my other site(s):
https://davidlenoirhomes.com/
https://Instagram.com/davidlenoirhomes
https://Facebook.com/DavidLenoirHomes
https://LinkedIn/in/davidalenoir
https://Twitter.com/DLenoirHomes
https://g.page/r/CVI9EdmjLZMpEAE