Are You Nervous About Buying a Home During a Fed Rate Hike?
Posted by David Lenoir on Wednesday, April 26, 2023 at 8:00 AM
By David Lenoir / April 26, 2023
Comment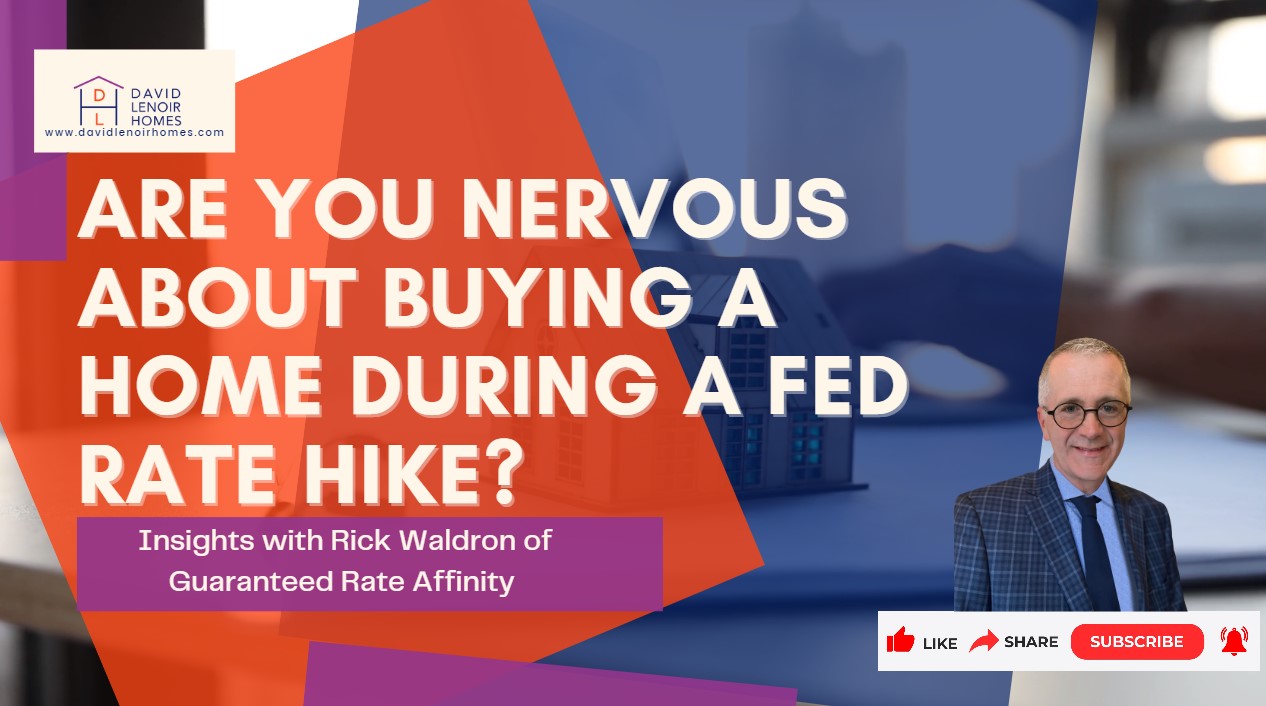 As a potential homebuyer, you might be worried about the impact of a Fed rate hike on your mortgage rates. To help you make an informed decision, David Lenoir, a top-performing real estate agent in the Greater Boston area, reached out to Rick Waldron, the VP of Mortgage Lending at Guaranteed Rate Affinity.
Last year, inflation rates hit a 42-year high, which prompted the Federal Reserve to raise the Fed Funds Rate, the overnight borrowing rate for banks. This move was aimed at reducing inflation and slowing down the economy.
You might wonder whether a Fed rate hike will lead to higher mortgage rates. However, it's essential to know that mortgage rates follow inflation rates, not the Fed Funds Rate. In fact, since September 2022, the Fed has raised the Fed Funds Rate by 2.5%, but mortgage rates have actually decreased by 1%.
Moreover, inflation rates are showing signs of moderating, which is good news for mortgage rates. If you're looking to buy a home during a Fed rate hike, it's essential to keep an eye on the inflation trends.
As a trusted real estate advisor, David can help you navigate the current market and make an informed decision. He has over a decade of experience in the industry and has won numerous sales production awards. He can help you find the right home in the Greater Boston area, which includes Arlington, Cambridge, Belmont, Lexington, Winchester, Medford, Somerville, and other towns in southern Middlesex County.
Rick, on the other hand, can help you understand how a Fed rate hike might impact your mortgage rates. He can also provide you with valuable insights into the current mortgage market and guide you through the mortgage process.
Bottom Line:
If you're still unsure about buying a home during a Fed rate hike, reach out to David or Rick today. They are here to help you make informed decisions about your real estate investments.
For more information, DM me or call 781-856-4350.
---
Also, check me out on my other site(s):
https://davidlenoirhomes.com/
https://Instagram.com/davidlenoirhomes
https://Facebook.com/DavidLenoirHomes
https://LinkedIn/in/davidalenoir
https://Twitter.com/DLenoirHomes
https://g.page/r/CVI9EdmjLZMpEAE
#arlingtonma #massachusettshomes #realestateupdate #singlefamilyhome #multifamilyhome #condominiums #homeupdates #homeupdate #marketupdates #massachusettsrealestate #homeselling101 #homebuyingguide #realestatetrends #realestatecontent #homelistings #realeestateservices #homeownertips #equitymarket #realestatemarketingspecialists #davidlenoir #mortgage #guaranteedrate #guaranteedrateaffinity #davidlenoirhomes #greaterbostonhomes #bostonma #housingmarket #realestate #pendinghomesales #homebuying #mortgages #interestrates #economicindicators #marketupdate #homeownership #investing #homebuyingseason #springrealestate #housingindustry #homebuyers #homesellers #financialnews #marketanalysis #economics #loanappraisal #buyingahome #sellingahome