Arlington MA: Weekly Real Estate Market Update - Week of November 13, 2023
Posted by David Lenoir on Monday, November 13, 2023 at 9:00 AM
By David Lenoir / November 13, 2023
Comment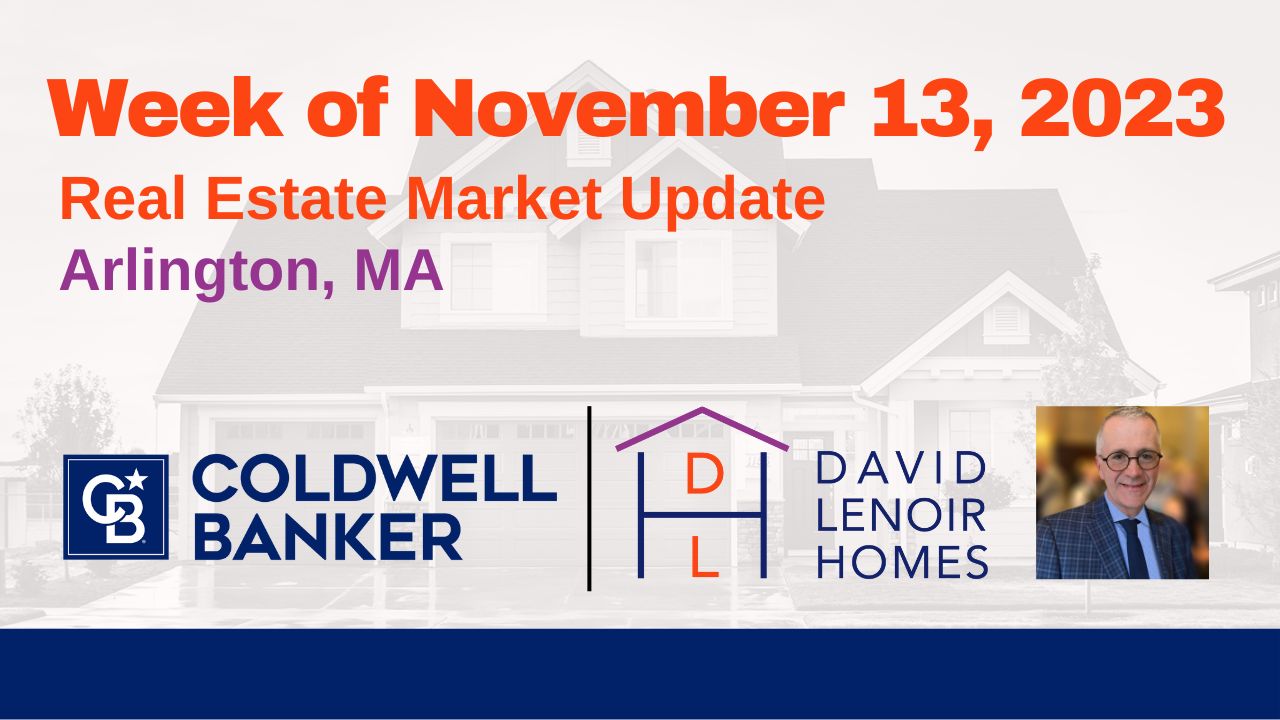 A summary of Arlington Real Estate Market activity and insights for the past week:
Curious about the Arlington, MA real estate scene? Our November 13th 2023 Market update offers insights for the past week. Interested? Stay informed, whether you're buying, selling, or just browsing.
If you're looking for an expert to help guide you through all this, please contact me and I can help you! Call me at 781-734-7098.
Also, check me out on my other site(s):
Website
Instagram
Facebook
LinkedIn
Twitter
#ArlingtonMA #RealEstateUpdate #massachusettshomes #homeupdates #marketupdates #massachusettsrealestate #homeselling101 #homebuyingguide #realestatetrends #realeestateservices #realestatemarketingspecialist #davidlenoir #davidlenoirhomes #coldwellbankerrealty #MarketTrends #ArlingtonMARealEstate #RealEstateInsights #HomeBuying #HomeSelling #MassachusettsProperties #RealEstateTrends #StayInformed #NovemberUpdate #SingleFamilyHomes #Condominiums #MultiFamilyHomes