Beyond Brownstones: Discovering Boston's Elite Co-Op Residences
Posted by David Lenoir on Monday, November 13, 2023 at 8:00 AM
By David Lenoir / November 13, 2023
Comment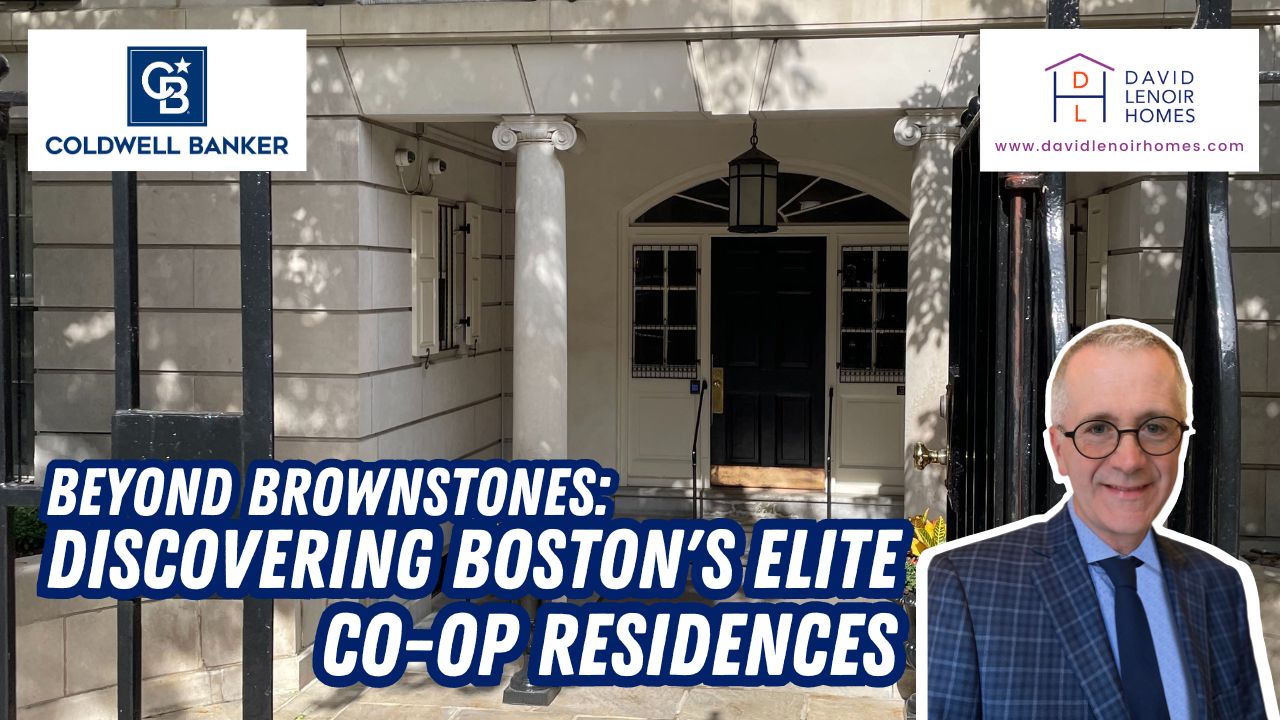 In the heart of Boston, where luxury real estate intertwines with historical charm, there's a residential option that remains a unique and exclusive choice: the housing cooperative, or more succinctly, the co-op. While co-ops might not be as widespread as Boston luxury condos or Boston brownstones, developments like Kenmore Towers in the iconic Fenway and West End Place in the vibrant West End showcase the city's rare co-op offerings. With roots in New York City's upscale housing market, co-ops in Boston represent a niche segment in the city's real estate landscape.
Much like luxury condominium associations, co-ops consist of multiple units within a singular building. Here's a snapshot of their structure:
Governed by bylaws, which every co-op member must adhere to.
A board of elected directors ensures these bylaws are upheld.
Residents share the costs of building maintenance and utilities, typically collected as monthly fees.
However, co-ops stand apart from condos in several key ways:
Instead of buying a unit, you're investing in shares of the building or corporation.
The corporation retains ownership of all units.
Every co-op member holds an equal share of the corporation.
Members secure occupancy rights through proprietary leases or agreements.
On moving, you resell your share to the member board, not the property itself.
Challenges and Exclusivity of Co-Ops in Boston
While co-ops offer unique benefits, they come with their set of challenges in the Boston market:
1. Limited Financing Options: A significant hurdle for potential co-op buyers in Boston is financing. With many Massachusetts banks being hesitant to provide loans for co-op purchases, the buying process becomes more intricate than traditional real estate investments.
2. Niche Market: Co-ops have not gained widespread traction in Boston, making them a more exclusive and less common choice for Boston homebuyers.
3. Selective Neighbors: Co-ops often have a clause where the board must approve potential shareholders, ensuring only financially responsible individuals join the community.
4. Community Influence: Co-op residents, as mutual owners, have a significant say in the building's operations. They elect board members and make pivotal decisions, ensuring the community remains top-tier.
In the luxurious realms of Boston's real estate market, co-ops present a unique blend of community, luxury, and exclusivity. For those who navigate the challenges, co-ops offer a distinct and prestigious living experience in the heart of the city.
If you're looking for an expert to help guide you through all this, please contact me and I can help you! Call me at 781-734-7098.
Also, check me out on my other site(s):
https://davidlenoirhomes.com/
https://Instagram.com/davidlenoirhomes
https://Facebook.com/DavidLenoirHomes
https://LinkedIn/in/davidalenoir
https://Twitter.com/DLenoirHomes
https://g.page/r/CVI9EdmjLZMpEAE
#BostonRealEstate #LuxuryCoOps #BostonHomes #RealEstateTrends #ExclusiveLiving #CoOpChallenges #BostonLuxury #CityLiving #Massachusetts #realestatemarket #realestateexpert #realestateprofessional #realestate #DavidLenoir #DavidLenoirHomes #GreaterBostonArea