Do You Know What Really Drives Mortgage Rates?
Posted by David Lenoir on Wednesday, May 31, 2023 at 9:00 AM
By David Lenoir / May 31, 2023
Comment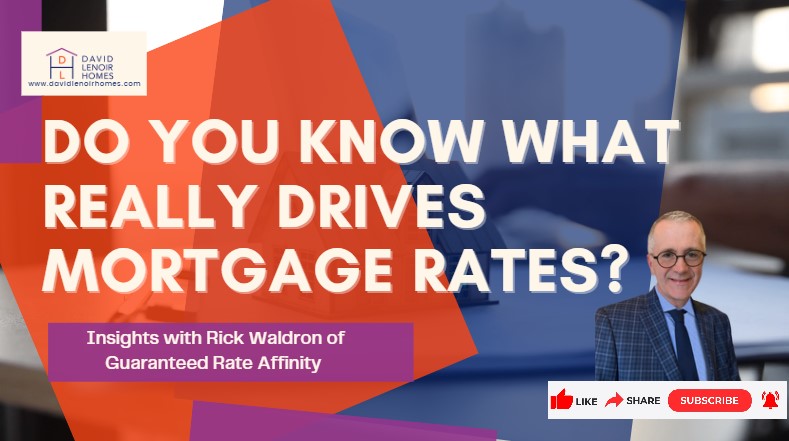 Are you searching for a new home in the Greater Boston area? Wondering how mortgage rates are determined and what factors can influence them? In this article, we'll review the connection between inflation and mortgage rates, giving you valuable insights to make informed decisions.
Inflation plays a vital role in shaping mortgage rates. Contrary to popular belief, it's not solely driven by the Federal Reserve. Inflation is the key driver. As inflation improves, so do mortgage rates, creating a favorable environment for potential homebuyers.
Recent data reveals encouraging news. On May 10, the Consumer Price Index (CPI) inflation report showcased a notable drop, raising optimism among homebuyers. Experts project a further improvement in inflation over the next two months, which is expected to positively impact mortgage rates.
So, what does this mean for you? Improved mortgage rates are bound to spur buyer demand, especially in areas with low housing inventory. Acting promptly can help you get ahead of the curve and secure your dream home while rates are still favorable.
Partnering with industry experts such as David Lenoir, a seasoned real estate agent in the Greater Boston area, and Rick Waldron, Vice President of Mortgage Lending with Guaranteed Rate Affinity, ensures you receive expert guidance throughout your home buying journey. Their expertise, combined with your knowledge of the market, will empower you to make well-informed decisions.
Bottom Line:
Ready to embark on your home buying journey? Contact David Lenoir and Rick Waldron today and let their expertise and guidance help you make the right moves in the vibrant Greater Boston real estate market.
For more information, DM me or call 781-856-4350.
Also, check me out on my other site(s):
https://davidlenoirhomes.com/
https://Instagram.com/davidlenoirhomes
https://Facebook.com/DavidLenoirHomes
https://LinkedIn/in/davidalenoir
https://Twitter.com/DLenoirHomes
https://g.page/r/CVI9EdmjLZMpEAE
#arlingtonma #massachusettshomes #realestateupdate #singlefamilyhome #multifamilyhome #condominiums #homeupdates #homeupdate #marketupdates #massachusettsrealestate #homeselling101 #homebuyingguide #realestatetrends #realestatecontent #homelistings #realeestateservices #homeownertips #equitymarket #realestatemarketingspecialists #davidlenoir #mortgage #guaranteedrate #guaranteedrateaffinity #davidlenoirhomes #greaterbostonhomes #bostonma #housingmarket #realestate #pendinghomesales #homebuying #mortgages #interestrates #economicindicators #marketupdate #homeownership #investing #homebuyingseason #springrealestate #housingindustry #homebuyers #homesellers #financialnews #marketanalysis #economics #loanappraisal #buyingahome #sellingahome