Is New Construction the Best Option for You as a Homebuyer? Here's What You Need to Know
Posted by David Lenoir on Wednesday, April 19, 2023 at 8:00 AM
By David Lenoir / April 19, 2023
Comment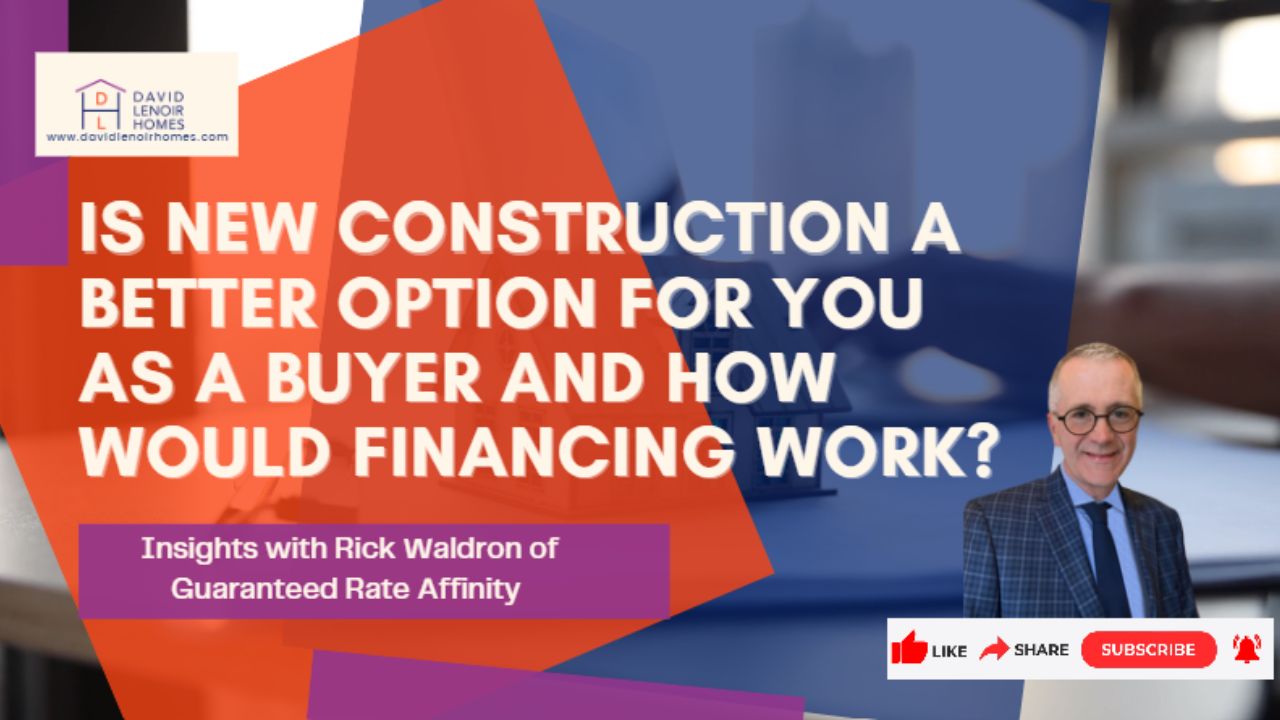 Are you tired of struggling to find a home due to the current low inventory and high demand? If so, new construction may be a great option for you! David Lenoir, a trusted real estate agent based in the Greater Boston area, explains that there are three ways to go about purchasing new construction. Keep reading to learn more.
Buying a House on Spec
Buying a spec home is a property that's already designed, or perhaps even built, with everything decided by the builder prior to completion. The pros of buying a spec home include the shortest development time since everything is already decided. However, the cons are that you don't have any say in the design prior to purchasing.
Having a Semi-Custom Home Built
A semi-custom home is a property that is nearly completed by the builder with select decisions for the buyer, such as what tile to use for backsplash, paint, closet buildouts, etc. The pros of a semi-custom home are that you have some choice in the design, but the cons are that it's not move-in ready.
Having a Home Custom Designed
A custom home is a property that is designed by the buyer from the beginning before the builder begins. The pros of a custom home are that you get to decide everything, including the floor plan, landscaping, finishes, and more. However, the cons are that it has the longest development time.
According to Rick Waldron, VP of Mortgage Lending at Guaranteed Rate Affinity, there are a lot of different loan options available when purchasing a new construction home. You want to be sure you select the best fit for you. The biggest worry of most buyers when building a home is what the delivery date is --- can the rate be locked, or current interest rate be protected?
Guaranteed Rate Affinity has options that offer rate lock protection for up to one year. So, while your home is being built, you have the peace of mind of knowing that your interest rate is locked in for that entire duration. What happens if rates improve before closing? They also have a relock option should rates drop prior to closing so you can take advantage of a new market rate, should we experience that type of improvement.
In conclusion, whether new construction is the best option for you as a buyer depends on your personal preferences, budget, and circumstances. Be sure to weigh the advantages and disadvantages carefully and consider all your financing options before making a decision. If you're looking for your dream home and new construction sounds like your best option, please reach out to David Lenoir for more information.
For more information, DM me or call 781-856-4350
---
Also, check me out on my other site(s):
https://davidlenoirhomes.com/
https://Instagram.com/davidlenoirhomes
https://Facebook.com/DavidLenoirHomes
https://LinkedIn/in/davidalenoir
https://Twitter.com/DLenoirHomes
https://g.page/r/CVI9EdmjLZMpEAE
#NewConstruction #HomeBuyer #RealEstateGoals #Homebuying #RealEstate #GreaterBoston #CustomHomes #SemiCustomHomes #SpecHomes #Financing #MortgageLending #InterestRates #RateLockProtection #DavidLenoir #TrustedAgent #GuaranteedRateAffinity #ColdwellBanker #ColdwellBankerRealty #arlingtonma #massachusettshomes #realestateupdate #singlefamilyhome #multifamilyhome #condominiums #homeupdates #homeupdate #marketupdates #massachusettsrealestate #homeselling101 #homebuyingguide #realestatetrends #realestatecontent #homelistings #realeestateservices #homeownertips #equitymarket #realestatemarketingspecialists #davidlenoir #mortgage #guaranteedrate #guaranteedrateaffinity #davidlenoirhomes #greaterbostonhomes #bostonma #housingmarket #realestate #pendinghomesales #homebuying #mortgages #interestrates #economicindicators #marketupdate #homeownership #investing #homebuyingseason #springrealestate #housingindustry #homebuyers #homesellers #sellmyhome #realestate #homeselling #realtor #homeforsale #sellinghomes #homeowners #property #coldwellbanker #realtorlife #homesale #homevalue #homeequity #homesellers #housingmarket #housingtrends #propertyforsale #sellersmarket #sellersagent #makememove #listingagent #sellingstrategy #realestateagent #realestateexpert #investmentproperty #equity #homeequitylineofcredit #networth #residentialrealestate #luxuryhomes