Who Really Controls Your Mortgage Rates? The Answer Might Surprise You!
Posted by David Lenoir on Thursday, October 5, 2023 at 8:00 AM
By David Lenoir / October 5, 2023
Comment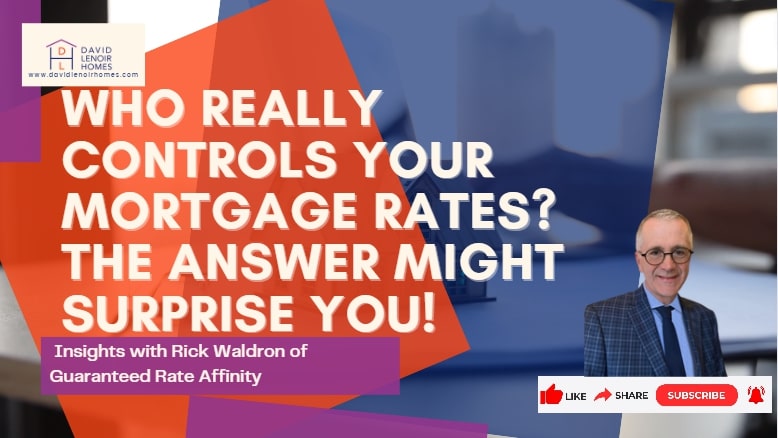 Who holds the key to lower mortgage rates? The Federal Reserve. The Fed's decisions and policies have a significant impact on the mortgage market, influencing the cost of borrowing for homebuyers across the nation.
And the Fed isn't going to think about cutting the Fed Funds Rate until they see core inflation, which removes food and energy prices, heading towards their target of 2%.
Recently, the core inflation reading continued to decline to a rate of 4.3% in August. While that's a significant improvement from almost 7%, it's still above the Fed's 2% target.
Will the progress we've seen be enough for the Fed? It may be enough for the Fed to stop hiking, but we will likely need a bit more progress in inflation and some weaker employment numbers for them to consider cutting rates.
Bottom Line:
While the path to lower mortgage rates is complex and influenced by various economic factors, one thing is clear: The Federal Reserve holds the key.
If you're wondering about how these economic shifts could impact your path to homeownership, contact me today.
For more information, DM me or call 781-734-7098.
Also, check me out on my other site(s):
https://davidlenoirhomes.com/
https://Instagram.com/davidlenoirhomes
https://Facebook.com/DavidLenoirHomes
https://LinkedIn/in/davidalenoir
https://Twitter.com/DLenoirHomes
https://g.page/r/CVI9EdmjLZMpEAE
#MortgageRates #FederalReserve #TheFed #Infaltion #Finance #InterestRates #MortgageRates #RealEstateTips #homebuyers #firsttimehomebuyer #mortgage #financing #homeloan #realestate #realestategoals #lender #RickWaldron #GuaranteedRateAffinity #listingagent #buyeragent #DavidLenoir #DavidLenoirHomes #ArlingtonMA #GreaterBostonArea #Massachusetts #realtor #realestateexpert