Your Mortgage and PMI: The Basics...
Posted by David Lenoir on Thursday, August 31, 2023 at 8:00 AM
By David Lenoir / August 31, 2023
Comment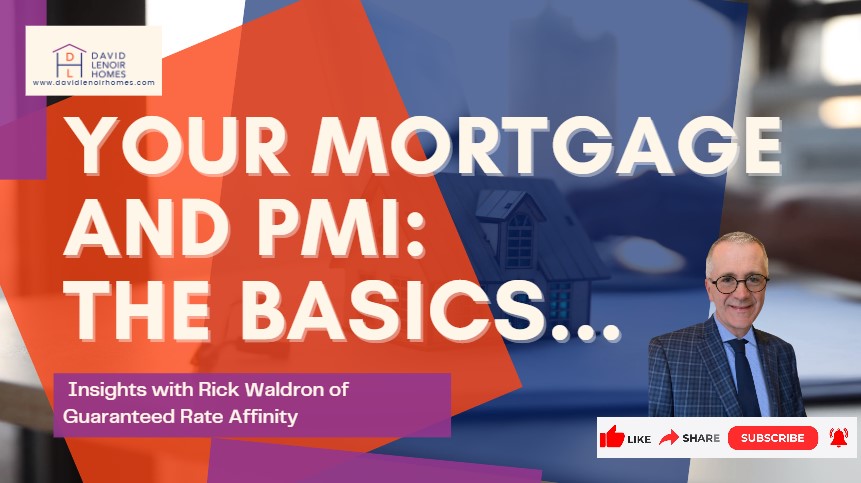 As a buyer, you may have heard about something called PMI or Private Mortgage Insurance. In today's blog, David Lenoir, a seasoned Real Estate expert in the Greater Boston Area together with Rick Waldron of Guaranteed Rate Affinity discuss the basics of PMI and whether you have to keep it for the life of the loan or get rid of it at some point.
PMI is required by lenders when the down payment is less than 20% of the purchase price. It protects the lender against any losses if the borrower stops making payments or fails to repay their conventional loan.
Over the last couple of years, we've seen appreciation in homes for the most part, so there could be an opportunity for sellers to remove the PMI.
The first course of action is to contact your lender if you feel that you now have 20% equity in the property. Approach the lender, ask them what their requirements are. If you've held the loan for a minimum of 12 to 24 months, there is that possibility that they might remove it. There could be a requirement that an appraisal is completed. But it is well worth the money if you're going to ultimately remove that payment from your overall payment.
There are programs where the PMI is required for the life of the loan. For example, FHA (Federal Housing Administration) loans, where the typical requirement there is for it to be held for the life of the loan. Exceptions depend. On a lower term loan, it may not be required.
Bottom Line:
PMI is arranged by the lender and provided by private insurance companies. While it can increase the cost of monthly mortgage payments, it is an important safeguard for lenders and can help borrowers qualify for a loan they might not otherwise be able to obtain. By understanding the purpose and cost of PMI, homebuyers can make informed decisions about their mortgage options.
For more information, DM me or call 781-734-7098.
Also, check me out on my other site(s):
https://davidlenoirhomes.com/
https://Instagram.com/davidlenoirhomes
https://Facebook.com/DavidLenoirHomes
https://LinkedIn/in/davidalenoir
https://Twitter.com/DLenoirHomes
https://g.page/r/CVI9EdmjLZMpEAE